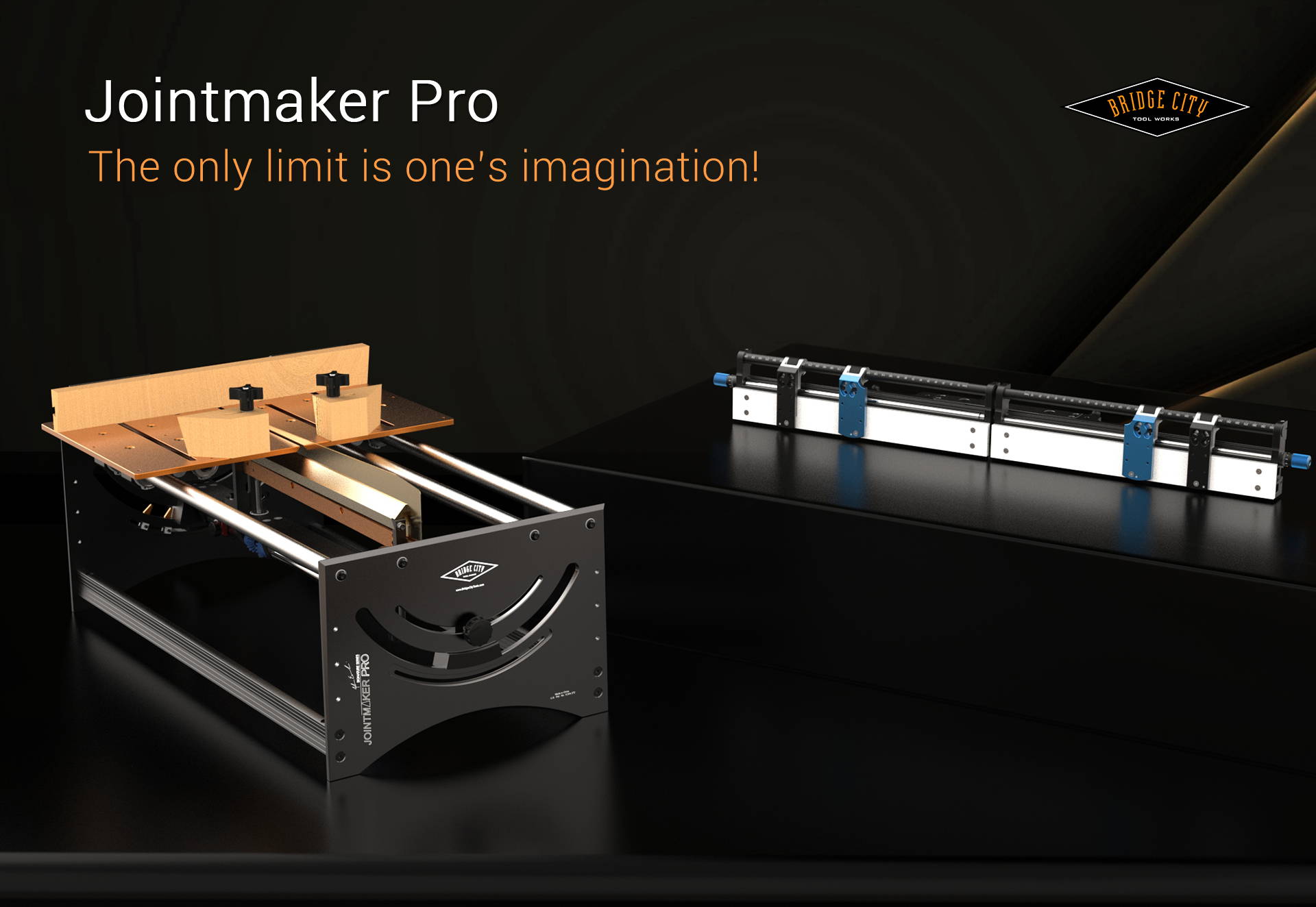 The design of the Jointmaker Pro is unlike anything I have ever done before. It is void of the usual and obvious sexiness that I like to see in our tools. It is also completely open and anybody with a modicum of mechanical knowledge can understand how it works. It has a strange beauty that grows on you because of what it can do. I call this my "1947 Soviet Submarine" aesthetic.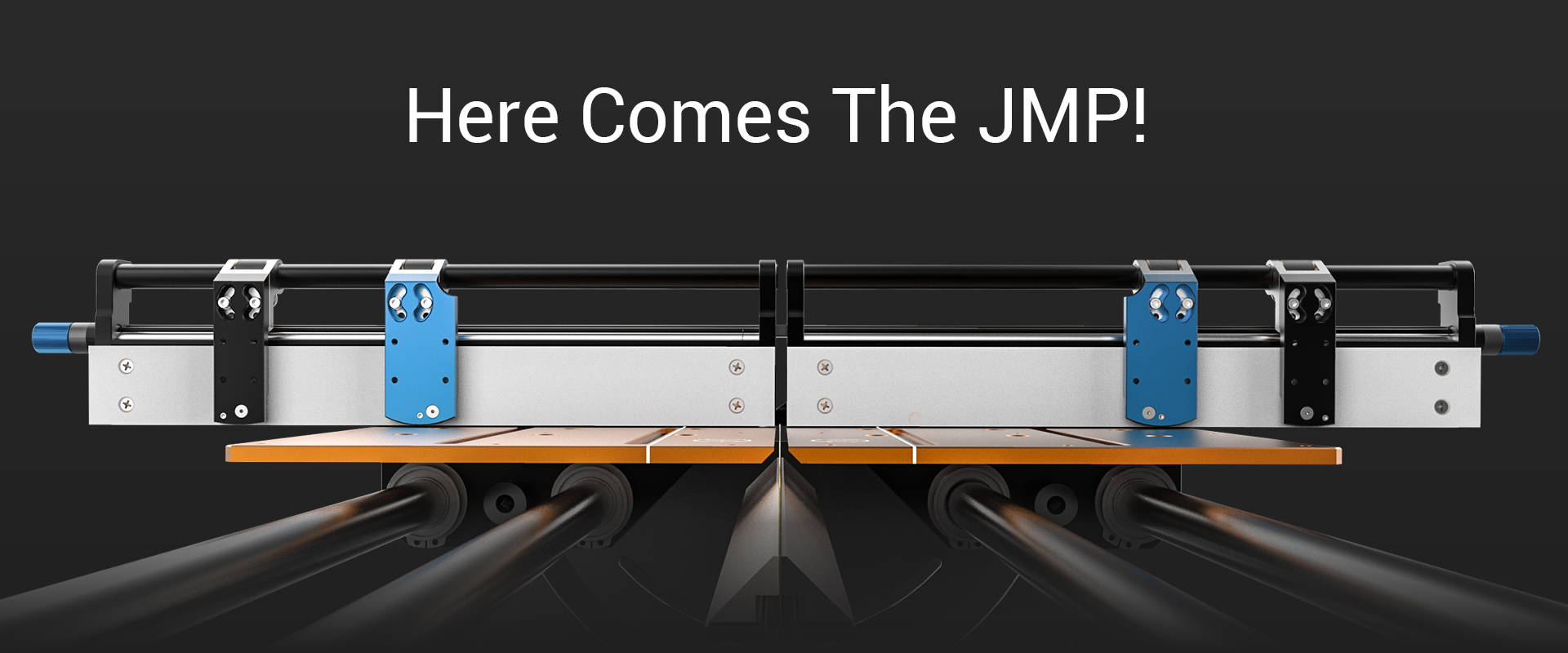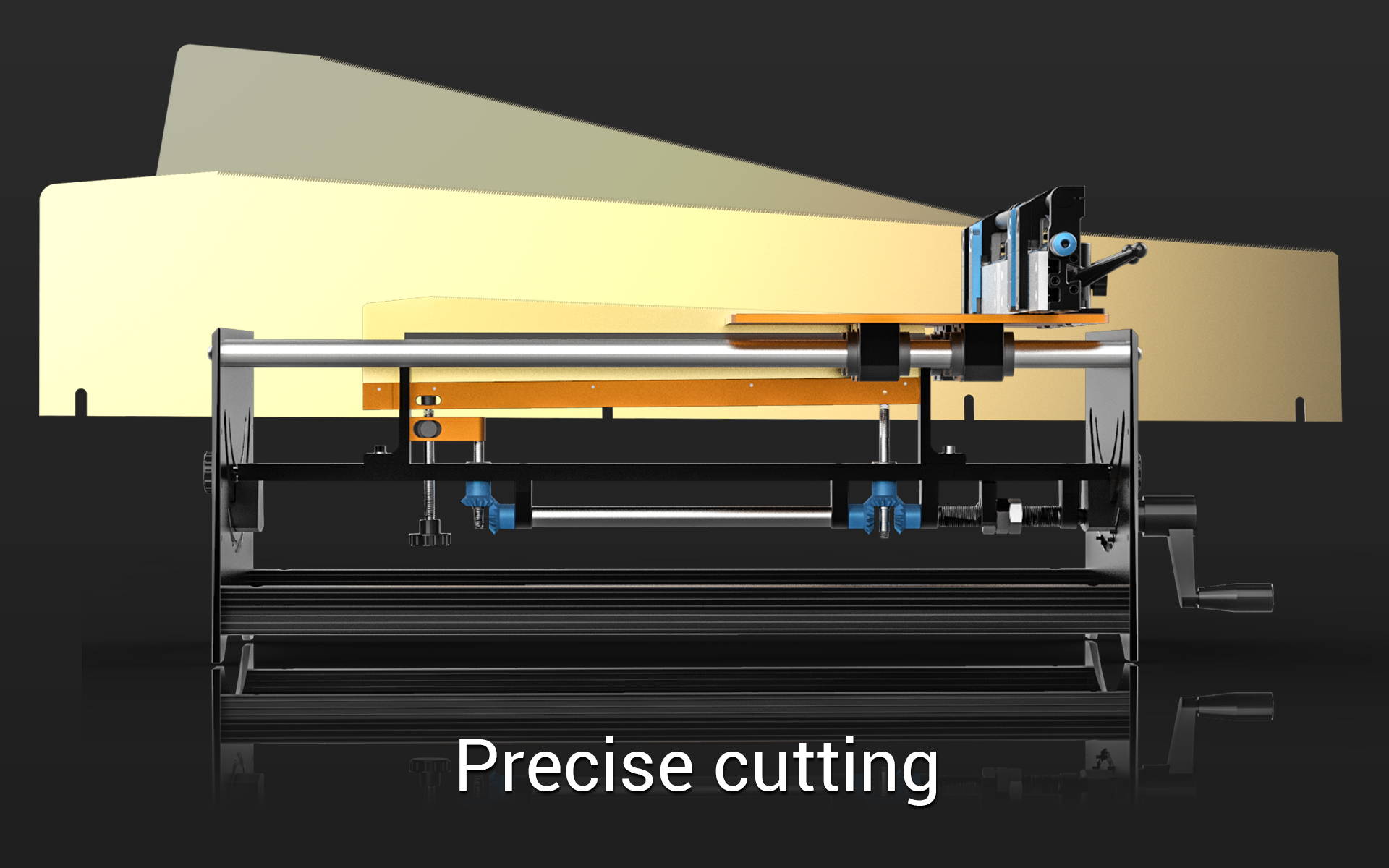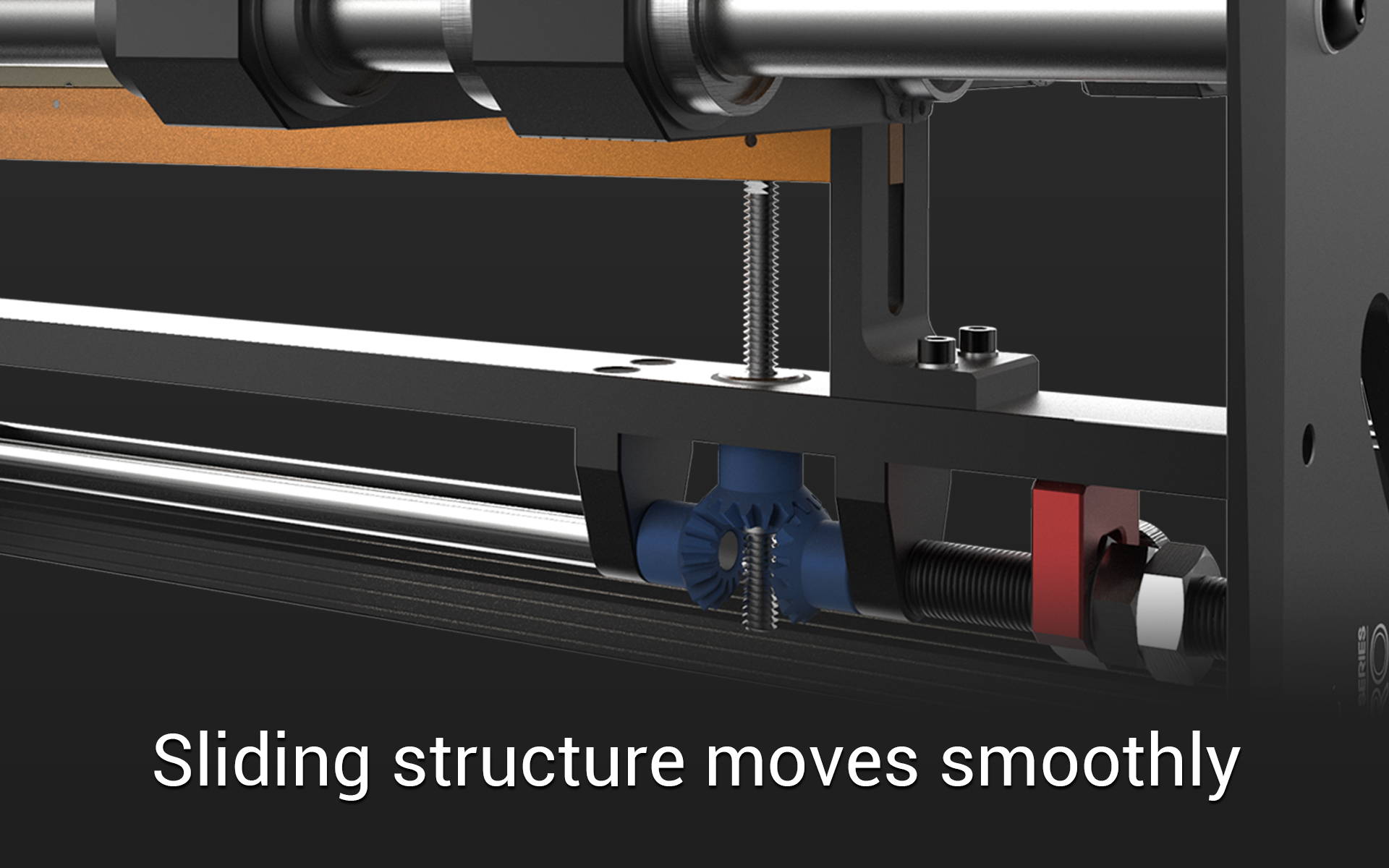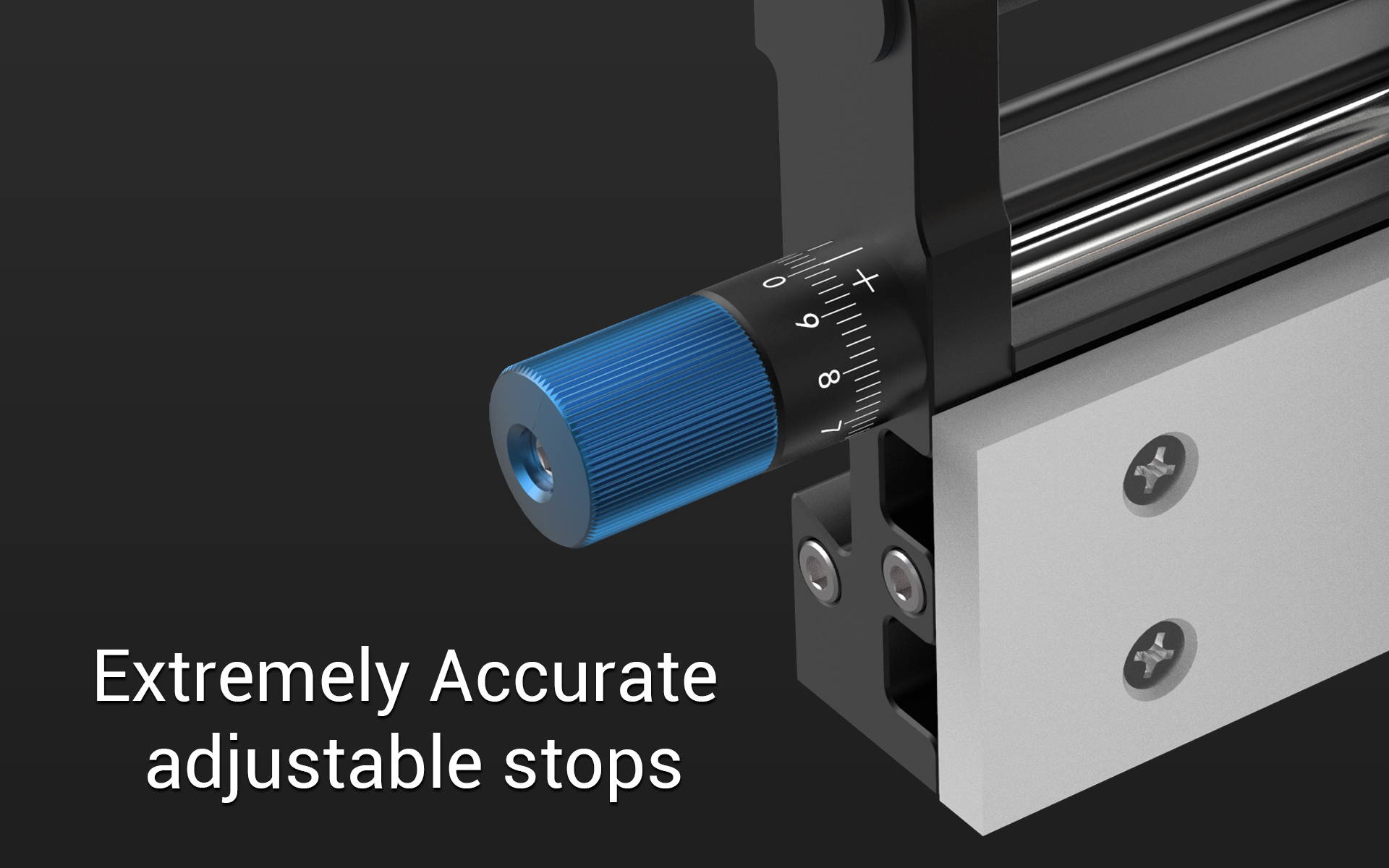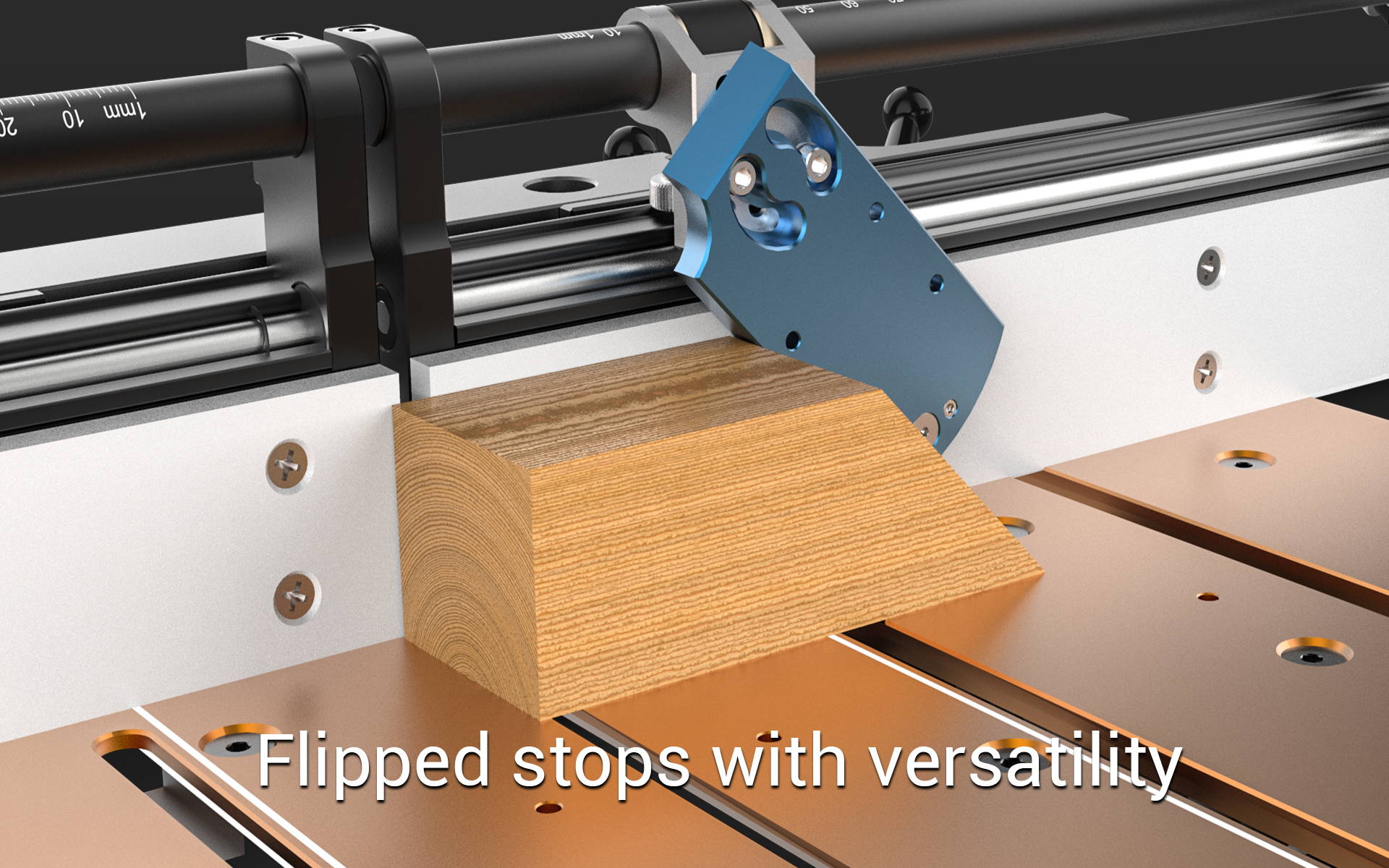 How Accessories Make Jointmaker Pro Even Better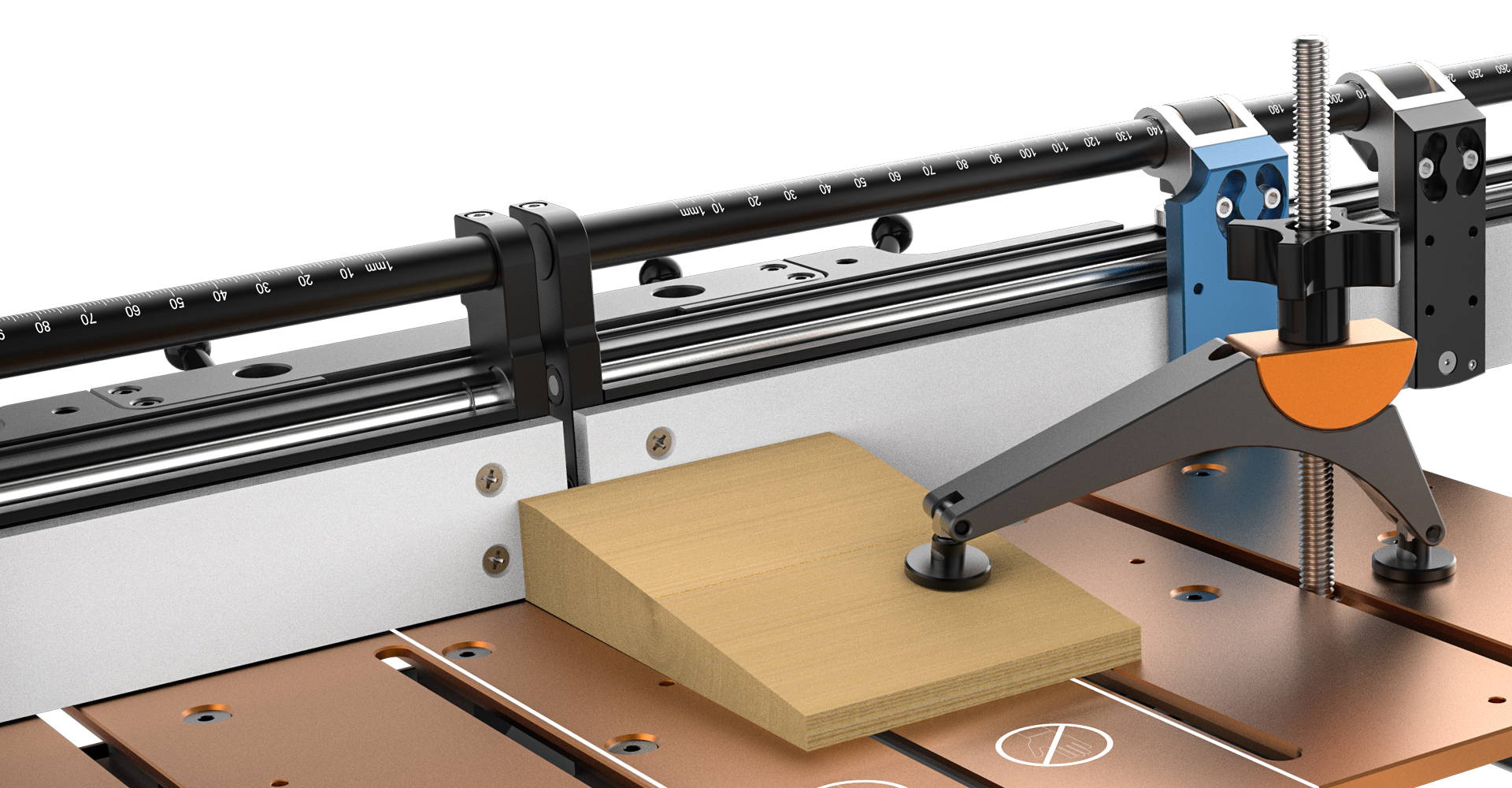 Precision Fence Pivot Clamp
Use this pivoting hold-down clamp to secure work to the table surface of your JMPv2. Tightening the knob applies pressure to both clamp pads, simultaneously locking both the work and the clamp into position. The pivoting action and swiveling clamp pads provides the flexibility to hold a variety of workpieces—even non-flat pieces—in a wide range of positions.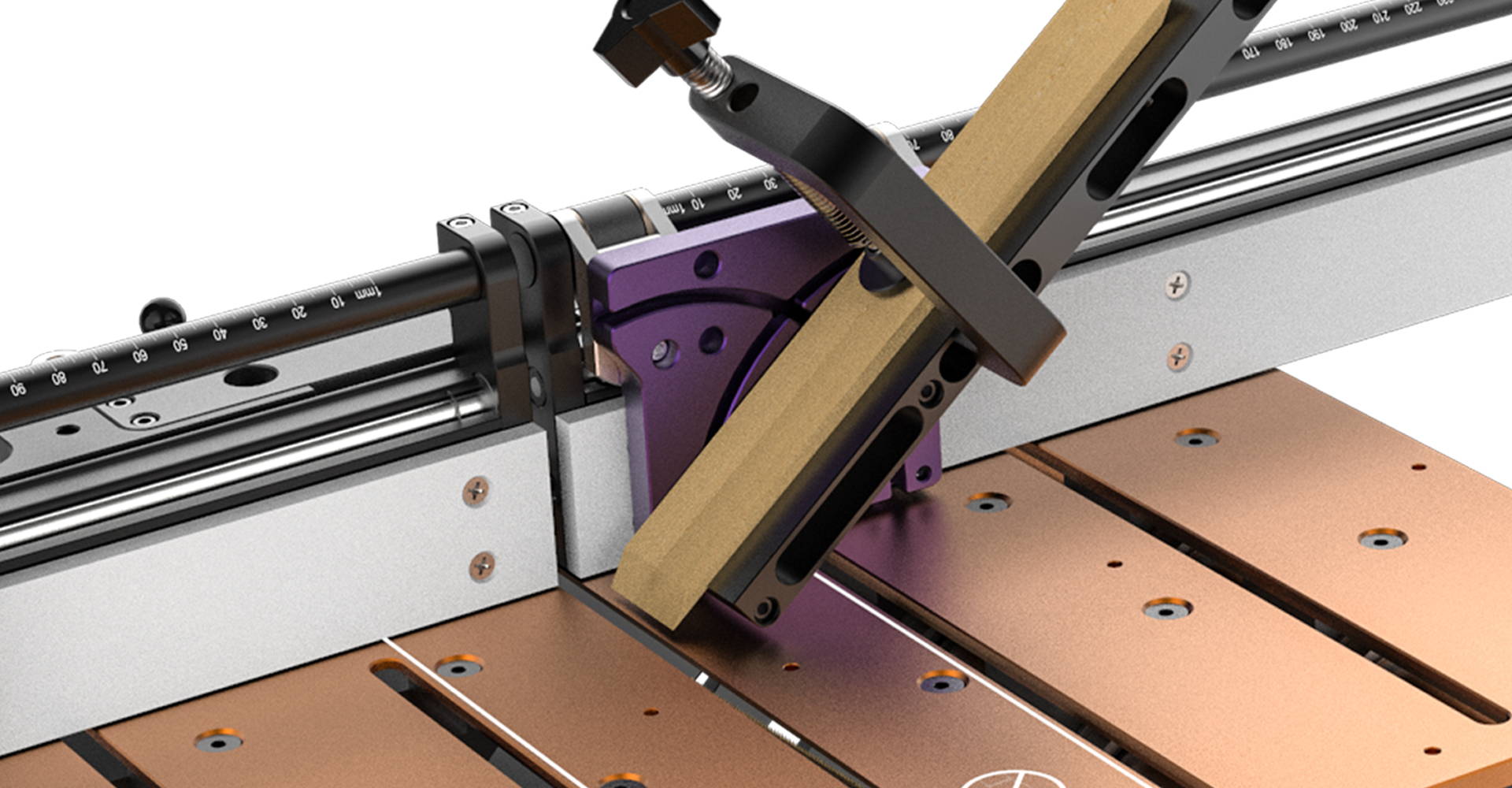 Precision Fence Tenon Miter Jig
The capabilities of the Precision Fence System really grow with the available accessories, the most important of which is the Tenon Miter Jig.The Tenon Miter Jig mounts to the Jointmaker Pro Precision Fence, allowing you to cut tenon cheeks and miters quickly and accurately. Since it mounts to the Precision Fence, you get the benefit of the fence's micro-adjustment feature to fine-tune your settings.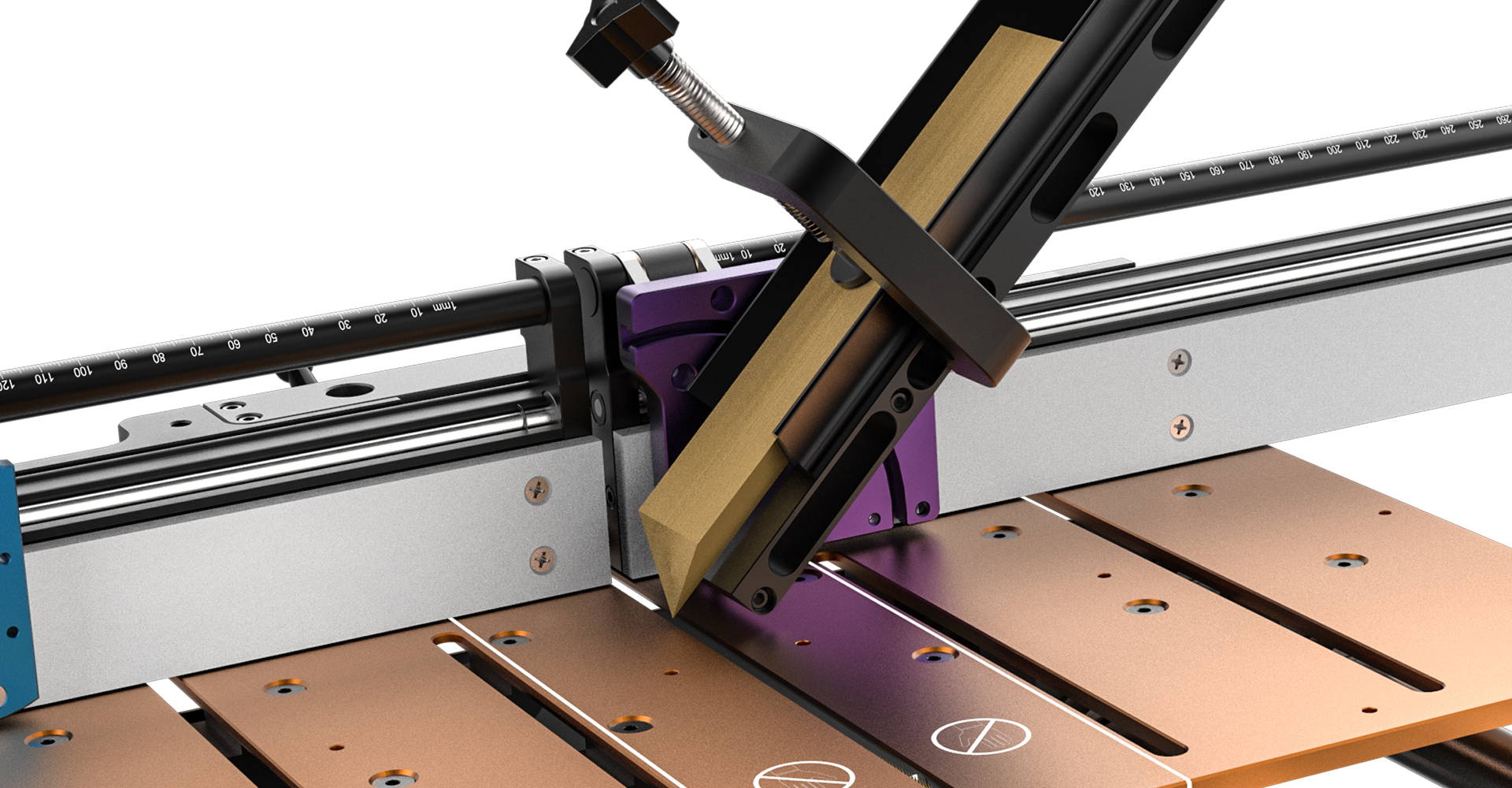 It comes with a "V" groove clamp pad that screws on to the integral "C" clamp (not included) allowing you to clamp directly onto the corner of the stock without damaging the corner.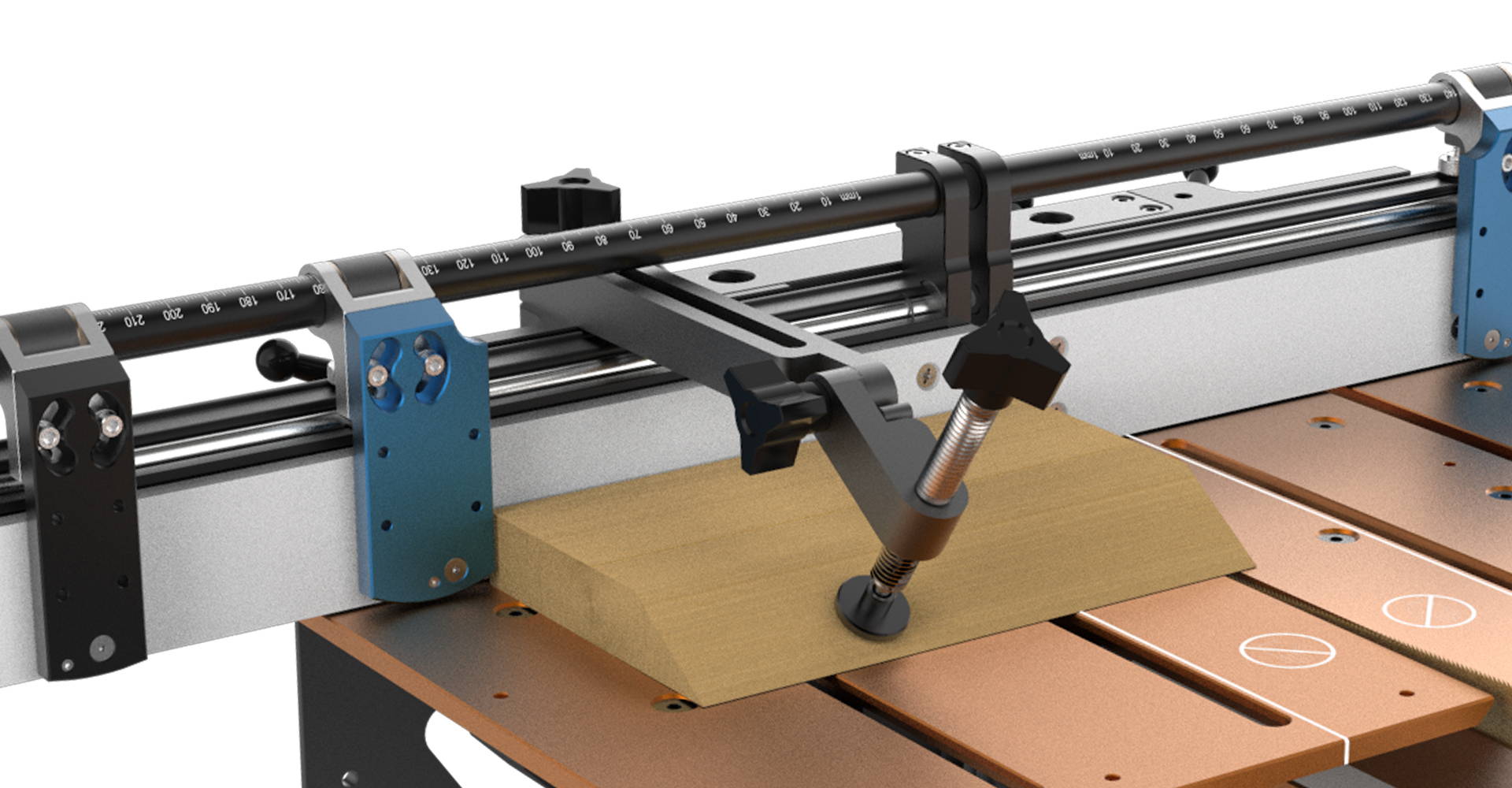 Precision Fence Elbow Clamp
The Elbow Clamp can be angled in 20° positive-locking increments to apply clamping force exactly where it's needed.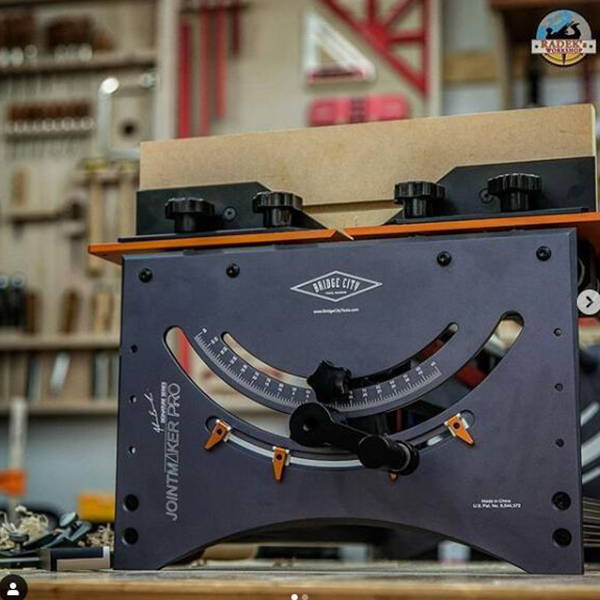 " I've wanted a Jointmaker Pro for 10 years. Finally got one (and a new partnership with @bridge_city_tool_works). "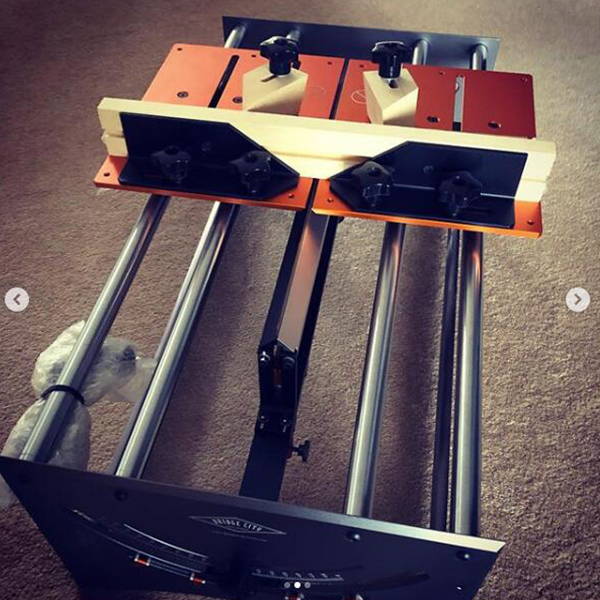 @simon.huntingtonsimon.huntington
" I've just bought a #bridgecitytoolworks #jointmakerpro . I only set it up last night, but I will post more pictures and comments as I use it. "
" I've wanted a Jointmaker Pro for 10 years. Finally got one (and a new partnership with @bridge_city_tool_works). "